Following the victory in the Kiev Major 2017 qualifier, Alexey "Solo" Berezin spoke to CyberSport.ru, answering questions concerning the new coach, Ivan "ArtStyle" Antonov, and the changes that he brought along, as well as the idea of playing non-standard heroes, and the team's preferred opponents in the upcoming Major.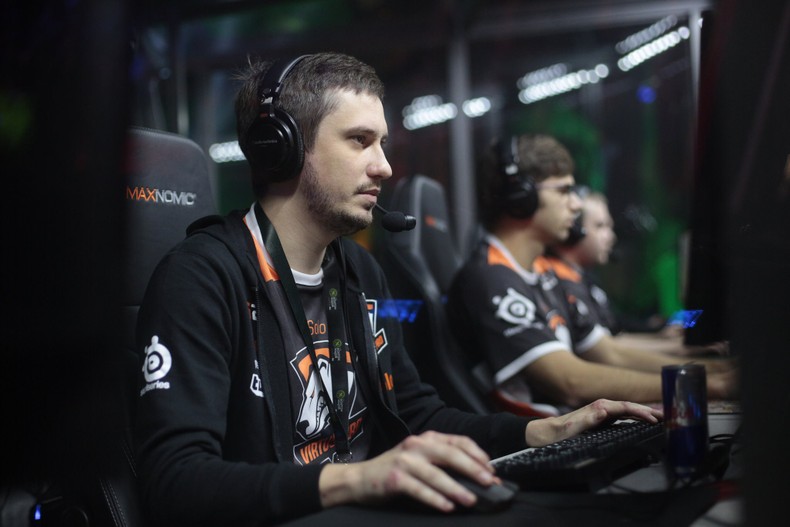 — Who proposed taking on Ivan "ArtStyle" Antonov as coach? When did it happen?
— To be honest, I don't remember. It was Roman "RAMZES666" Kushnarev who first thought of Ivan. We'd considered potential coaches before, but finding a person everyone would trust and respect proved a difficult task.
— Has a lot changed since he came along? Or is he merely improving on what you've already built?
— We'd had a lot worked out before ArtStyle came along, but he's been able to influence our gameplay as well as relations within the team in the two weeks that we've been together. Now that we've got more time, I think Vanya is going to contribute a lot.
— Once you secured yourselves a spot in the playoffs, you began to play non-standard strategies and heroes. Are such strategies viable, or can you only play them for fun in the current meta?
— Almost any strategy is viable in Dota 2 now. We were playing a global strategy straight out of 2007, except Nature's Prophet ought to have been offlaning. Frankly, it's a fun strategy, what we need is practice.
— How would you judge your current form? If The Kiev Major 2017 began today, would you be prepared to defeat the tournament's favorites?
— We're very strong now. Patch 7.03 is out, which messes with the XP timings a little and encourages teams to split-push, but I don't think it will affect our play too much. We have many more interesting things in store, things we haven't been able to demonstrate in the qual, but surely will in Kiev. As 9pasha and Lil already noted, we're looking forward to playing against Evil Geniuses.