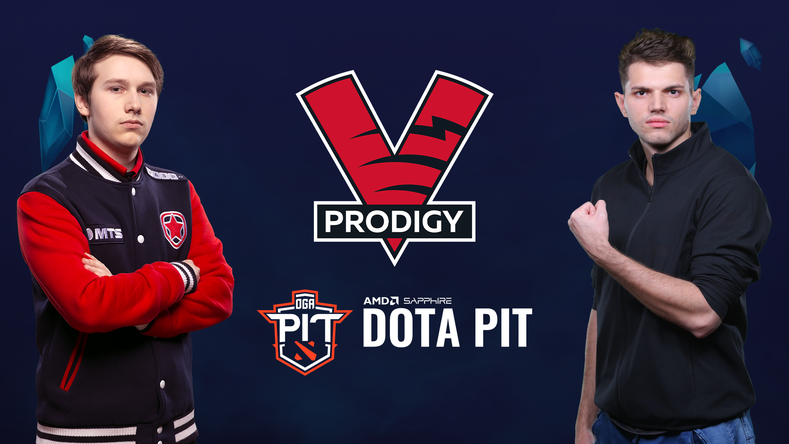 Our second Dota 2 roster will undergo some changes before OGA Dota PIT S3.
Gambit Esports' Danil «gpk» Skutin will be taking over the mid lane as a stand-in.
Our position 4 support for this tournament will be a former player of Virtus.pro first Dota 2 roster Ilya «Lil» Ilyuk who is also joining as a stand-in. Team captain Vitaly «Save-» Melnik who usually plays that role will take over pos-5 support for the tournament.
Albert «eine» Garaev and Rostislav «fn» Lozovoi who have played for VP.P since day one, remain in the club.
Sergey Glamazda, Virtus.pro CEO: "All teams come to a point where it's crucial to make changes in order to reach new heights. For this upcoming tournament we decided to switch things up not only by replacing 2 of our players for individuals as much talented, but also by letting our team captain Vitaly play full support role.
We are grateful to Danil for his willingness to play for us in OGA Dota PIT S3 and to Gambit Esports for cooperation. We also highly appreciate Ilya's agreement to temporarily come back under The Bear's tag.
As always, we are setting the highest goals for our team, even though the guys haven't had enough time to practice together. We'll be joining you, friends, on live streams and cheering for the team. Thank you for being with us, your support in the next few days will be essential."
VP.Prodigy roster for OGA Dota PIT S3:
Egor «epileptick1d» Grigorenko
Danil «gpk» Skutin (stand-in)
Dmitry «DM» Dorokhin
Ilya «Lil» Ilyuk (stand-in)
Vitaly «Save-» Melnik (captain)
Our first match in OGA Dota PIT S3 is scheduled for September 23, 16:00 CEST. The first opponents will be Team Secret.