In the first tour of the CIS Dota 2 Asia Championships 2017 qualifiers Virtus.pro faced Effect.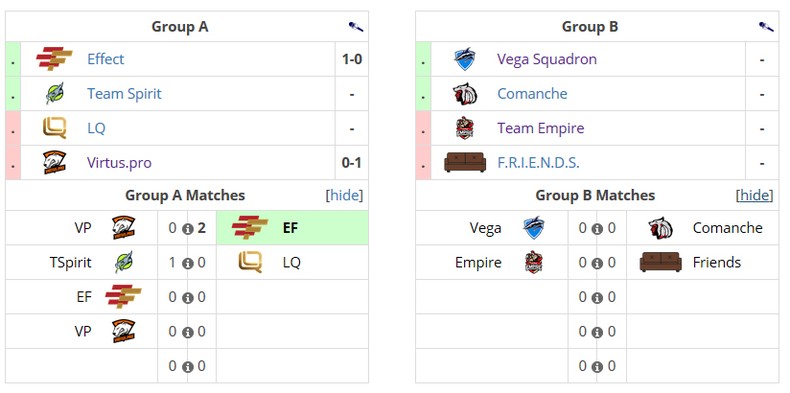 During the match our players lost internet connection. Due to the occured problems the game was interrupted, and after the time given for a break, Virtus.pro received a default loss in the first game (0:1).
The organizers gave 15 minutes to our squad to return to the server. However, they were unable to fix their connection. VP.G2A received a default loss in the game (0:2).
The "bears" will play against the loser of the match between Team Spirit — LQ in the lower bracket of the DAC 2017 qualifiers. The match will commence on February 6 at 12:00 CET.