- How would you rate the team's performance on the Major? Were there some things you could improve?
- We should've been calmer in the match against G2 and adapt to them quicker, but it is what it is. Their style is very unique and we've learned a lot from that game. As for BDS - we just lacked decisiveness and concentration. G2 and BDS are two polar opposites. Adjusting your playstyle so dramatically in such a short time frame is no easy feat.
- Was your practice routine any different approaching a short series with four teams as compared to, say, preparing for the European League with its 9 opponents? Perhaps you were focused more on a particular team?
- It went as usual: watching opponents' replays, analyzing their games. The month-long hiatus, however, gave all teams plenty of time to come up with something new. It's not possible to fully prepare for a team on their old replays alone. Stuff like learning and countering all enemy strats doesn't happen. So, yeah - the practice was as usual, it was simply a bit easier because of the fewer opponents in this series.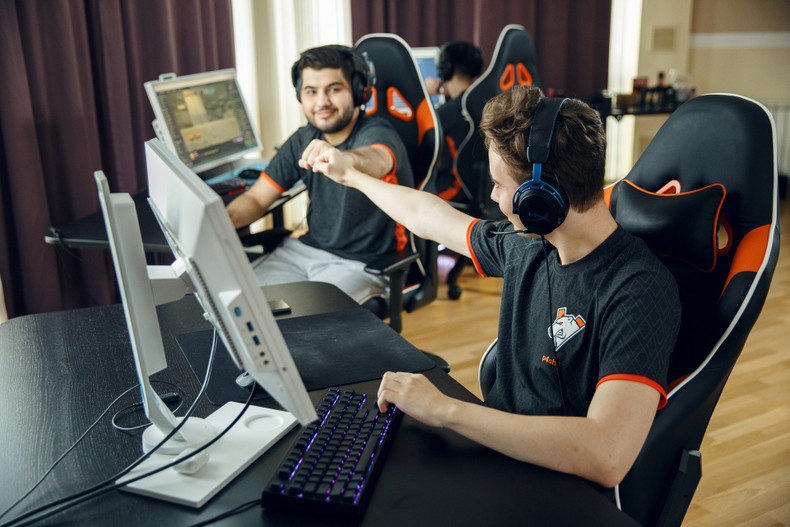 - Was there one particular thing you were focusing the most on when approaching this series? Maybe map pool, maybe something else?
- Nope, nothing like that. I think we should've focused on our morale more, though. In the G2 match, we were clean-swept 0-6 - and morale was the thing we were missing the most. G2 act like they own the map - they don't even bother with droning half the time. They play absolutely insane positions and just make it work with the amount of confidence they have.
- Speaking about morale: wTg recently mentioned its importance in the bootcamp interview. Do you really consider morale to be the key factor?
- I wouldn't go as far as to say that morale is the key factor, but it is important, for sure. In our team, everyone's individually skilled. As such, the games are decided on morale and quick thinking.
- Was your Ace against G2 a morale boost for the team?
WHAT AN ACE BY @Rask_R6!G2WHO? #SixMajor pic.twitter.com/UQf91YMO2C

— Rainbow Six Esports (@R6esports) August 22, 2020
- Of course. Comms erupted with cheering, we recharged and got ready to play and win again. Clutches are great morale boosters - you can even win games off them. The morale boost is great but short-lived - 1-2 rounds tops.
- The first map in the G2 match kept crashing, so the audience couldn't really make out what was happening. Can you tell us about the start of that map?
- We played one round and threw it hard in a 5 v 3 situation. Then we had to rehost, start over, rehost again, and so on. It was nigh impossible to concentrate: they pressured us on the entire map and we couldn't gather our bearings. Our aggressive play against Rogue allowed us to win the match, but trying to do the same thing to G2 was a mistake. They changed up their playstyle and started playing more thoroughly. We should've simply played our default strat against them, but attempted to play the same way we played against Rogue and it simply didn't work out.
- Did anyone surprise you with their map or op pool?
- Not really, everything was as usual. We wanted to play Theme Park, but noone else wanted it, apparently.
- More about the maps: teams winning on their opponent's pick was a common sight in this series. You and Rogue exchanged wins on the enemy's pick, other matches routinely ended in 2:0 with the teams not playing out their own pick. What's causing this, in your opinion?
- Perhaps the teams have put just a tad too much trust in their picks. Stuff like that happens - you might be sure about your strat on a certain map, but then the enemy catches you off-guard with something unusual and confuses you.
- How well do you think you were ready for this series strategy-wise? From outside, it seems that your focus is strongly on the players' individual performance.
- Surely, individual performance is one of the key factors, but we have loads of different strats, too. It's just that we haven't been able to utilize them in the match against G2. We lost the first map right away, so we had to mount a comeback on the second one. These constant spawnpeeks where someone vaults out and gets two kills on the first seconds is completely unacceptable. If someone's trying to do that, that should be the end of him and a man advantage for us. Or at least that's what we thought since we had a player watching out for spawnpeeks, but he simply got outaimed and we were 2 down right off - and 3 v 5 on Kafe is nearly unwinnable. We weren't ready for our opponent's arcadey gameplay.
- After the match vs Rogue, you Tweeted that BO3 is your territory. What did you mean by that?
- BO3 are just more comfortable to play. They're not as random. Rogue, however, are the kings of BO1 - the previous roster as well as the current. They play randomly and unpredictably and believe in their luck. They can flank you without droning or suddenly push like madmen. That won't cut it in BO3 - push me once, you can't push me again.
- Have you watched the final? Thoughts on it?
- I did. We all thought that G2 would do a clean sweep, but even though BDS haven't come up with any new strats and were simply rolling with what they played 2 months ago, they kept winning. I have no idea what was up with G2 - they were always known for having 2 coaches and an analyst that thoroughly analyze each and every opponent. You have to be creative and aggressive when playing against them. BDS didn't care - they played their old strats and did so successfully. It was bizarre. Feels bad to try and come up with some new strats when we could've comfortably played our default strat. I think the game would've been better than way.
- What have you learned from this tournament?
- We need to adjust faster. 2-3 rounds should've been enough for us to realize that aggression won't cut it, not 6.
- Last year you said that competitive R6 is boring because G2 keep beating everyone. Can we scratch that?
- It was true last year, but everything's changed now. BDS have shown that it's possible to win a series after a lower bracket start. G2 aren't as unconquerable as they seem now. I don't think there's a universally feared team left now - everyone can hold their ground.
- What's the team up to now?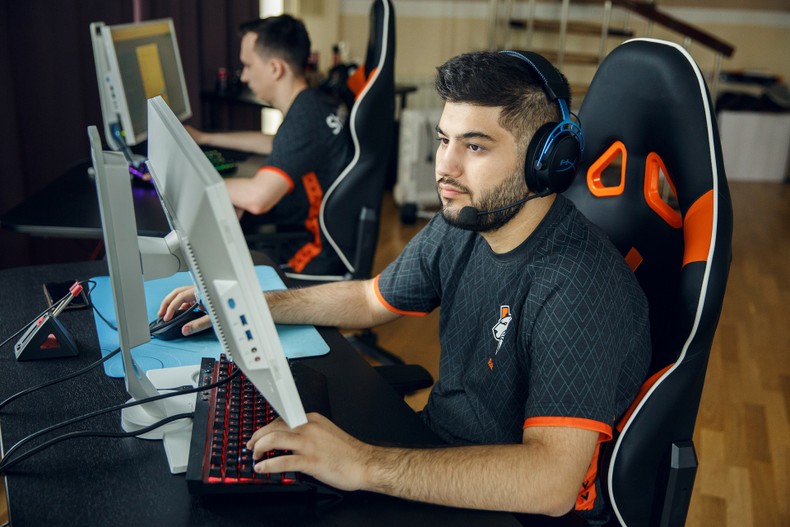 - We're about to leave our bootcamp. Everyone's gone but me, pretty much. We're gonna have a week off - and then resume practice.
- Do you play anything besides R6?
- No, I've only been playing Rainbow lately. I've played Mute Protocol - neat event, you love to see them add something fresh to the game.
- What are your plans for the upcoming series?
- A lot of matches in September, you'll see us in action soon enough!