- Am I getting it right: you switched back with Solo on the captain spot after the Paris Major?
- I've been the captain this entire year. We've swapped a couple of times, but I'm back at the draft duty again.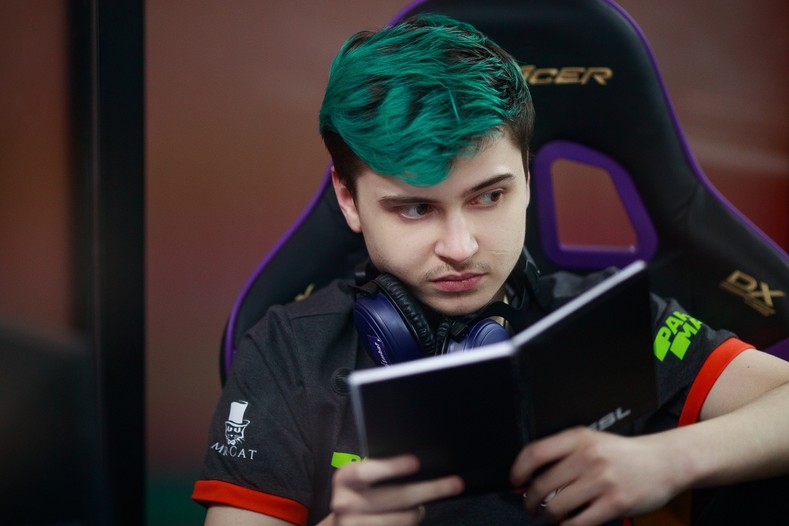 - It's been a while since you've become the captain. Can you note the differences in your gameplay and preparation routine?
- There are big differences in the way we plan our drafts before tournament games. We usually have an evening to prepare once our opponents are revealed. Usually, one team takes around an hour. My personal game hasn't changed at all, I still play a lot: as a core player, I have to constantly practice. Our coordination is pretty much the same. Solo makes a lot of calls, especially in the early game.
- Speaking of Solo: when did you learn of his stance on Ceb? Did he discuss that with the team beforehand?
- Yes, he showed us his statement beforehand.
- Did you ever seriously consider having to play EPICENTER without Solo? Have you considered stand-in options, changes in your gameplay, role swaps?
- There was plenty of time left before the tournament and we weren't following the situation too much. We hoped everything would turn out okay.
- And if it wouldn't, you'd play with ArsZeeqq on 5th?
- I'd think we'd ask someone from the outside. Cema!
- Well, you were pretty good even with ArsZeeqq. At least not worse than EG with Bulba. You beat PSG.LGD in a Major!
- We got lucky!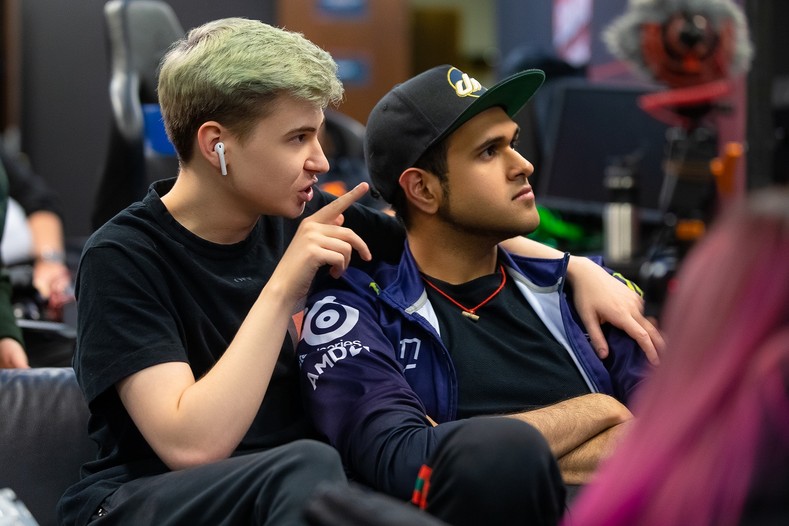 - MATUMBA's kick - did you know of that before, or was it a surprise to you?
- Heard some rumors, but they seemed implausible. We were playing scrims, finished the games, went on cybersport.ru and there it was: "Matumba got kicked out". We didn't have any trustworthy info, so it was a big surprise to me.
- Most likely w33 will join Team Liquid ranks. What's your take: will they become stronger or weaker with that roster? Or will there be no noticeable change?
- I don't know for sure who'll be the new 5th for Liquid, I don't have that info. If it's really w33, Team Liquid will have to change something in their game. They won't have Lone Druid, Broodmother anymore. Team Liquid will be a different team, their whole game concept will change without Matumba.
- Let's discuss the patch we haven't much playtime in yet. Considering that, the question arises: what's the overall level of patch understanding and how ready are you to EPICENTER?
- I think we'll prepare well and give it our best in EPICENTER. The patch is pretty clear, we've sorted out a lot of things already. I think we'll be good.
- This patch slowed the game down a bit. How do you like these changes?
- I disagree, the game can be either slow or fast, still. The changes in that regard aren't really that noticeable, as they only influence 5-7 minutes of the game. Heroes, items, lanes impact the game more dramatically. Even denies, despite them giving tons of EXP to the enemy now.
- What do you like about the new patch, and what - not so much?
- I really liked the Chen change. He was way too imbalanced immediately after his patch. Wisp received a sound nerf as well. He used to be OP, too.
- What's the best pair for Wisp?
- I have a couple of ideas but won't tell them yet.
- And what about Mars? Is he tournament-ready?
- Mars is very strong; he's got everything. I think we'll be seeing a lot of him in tourneys.
- Does he need nerfs?
- Yes. I'd change his spear somewhat, it's imbalanced at the moment. And tone down the passive a bit: at least 55% down from 70%.
- And Clinkz? Didn't he get overbuffed?
- We haven't tested it yet. Seems like a cool hero, he's showing up more and more in pubs. You gotta be a real sweat to play him: your game sense and positioning have to be on point. He's a hard hero to pilot on the pro scene. So far it's not clear how balanced it is. Maybe some player will reveal his potential one day. We haven't seen it yet.
- Death Prophet with the new Aghanim - can you first pick him, as Team Spirit did in Adrenaline Cyber League?
- That Aghanim is one of the strongest in the current patch. Team Spirit first picked Oracle, we double-picked Wisp, the closed it out with Banshee. It's a pretty solid closing 10th pick, but only for Oracle. Without him, Banshee isn't that strong.
- Can't leave this one out: since you're renowned for your Broodmother, how are you liking her Aghanim?
- I'm liking it. She got a whole lot of new options. Even though I didn't reach Aghanim's in yesterday's games, it boosts her a lot. There used to be a problem before - you build Diffusal Blade and BKB in the midgame and you run out of webs on the map, so you can't move around freely. This Aghanim's fixes that and boosts her potential.
- Can you highlight the strongest Aghanim's among the new or reworked ones?
- Let me think. That'd be Grimstroke, Death Prophet, Io. Wisp's Aghanim's is good, and if you have it on level 15, you're golden. The problem is that it's harder to get level 15 on Wisp after the removal of the EXP talent. Also - Ember's Aghanim's is pretty strong, one of the best.
- Is there a point in buying Boots of Travel on Ember if he can already zip across the entire map in 2 Remnants?
- You build BoT on Ember only if you're winning by a landslide. Otherwise, you buy Phase Boots and spam Fists. Also, Ember's Aghanim's is due to a nerf. At least Remnants being available even though Ember is slowed needs looking into.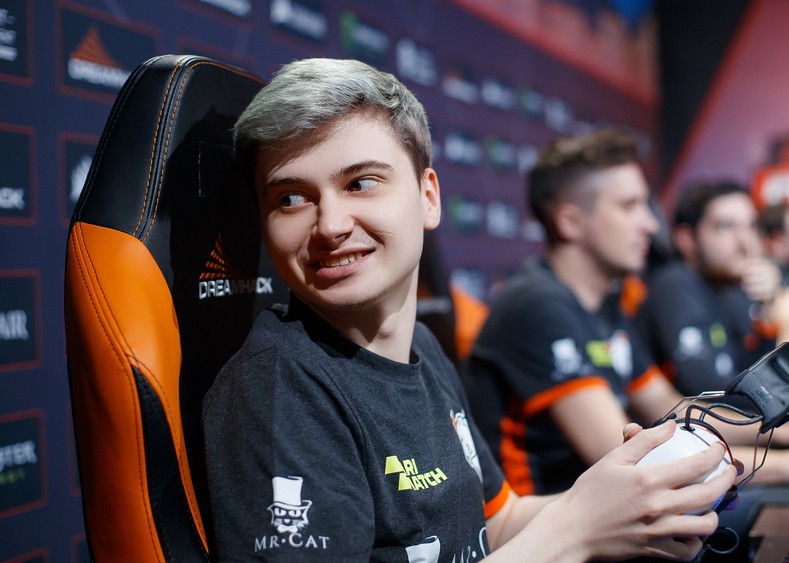 - Your take on the post-patch pubs?
- Everyone's in Europe right now due to the Minor and the bootcamps before EPICENTER, so the pubs are awesome. The games were downright awful before that.
- You're very calm and concentrated on streams lately. Was that the result of the inside team discussion, or is it your own initiative?
- I'm trying to control myself. It's on my own accord.
- When was the last time you lost your cool in a pub?
- I don't have in-game voice and text chat anymore. I can say something like "Leave my lane, you're not good enough" in one game out of ten, and that's it.
- Do you play anything else besides Dota? Have you tried Underlords?
- I don't play games like these, I've got no interest in them. I haven't even tried autochess. Only Pasha and the coach play that game.