Cypher and Av3k leave our organization.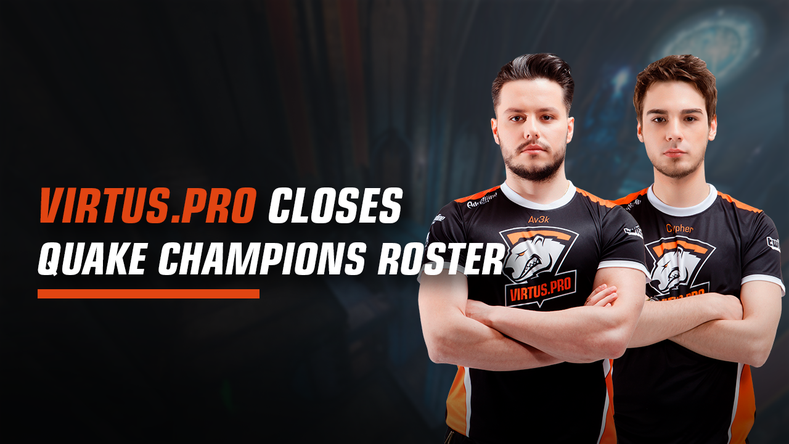 Virtus.pro closes Quake Champions roster and terminates the contracts with Alexey "Cypher" Yanushevsky and Maciej "Av3k" on the grounds of mutual agreement.
The Quake Champions discipline was adopted by Virtus.pro about a year ago. One of the most renowned quake players in the world – Alexey "Cypher" Yanushevsky – became the first player of the line-up. During his time in Virtus.pro, Alexey Yanushevsky has claimed 3-4th place in DreamHack Winter 2017 and 5-6th in DreamHack Tours 2018.
Av3k joined Virtus.pro in summer 2017, participated in QuakeCon and claimed the 4th place in Italian Esports Open 2017.
Virtus.pro wishes Alexey and Maciej the best of luck in their future careers!