The Virtus.pro G2A Paladins line-up has claimed their first champion's title. Our guys have won $10 000 and guaranteed a favorable World Championship seed.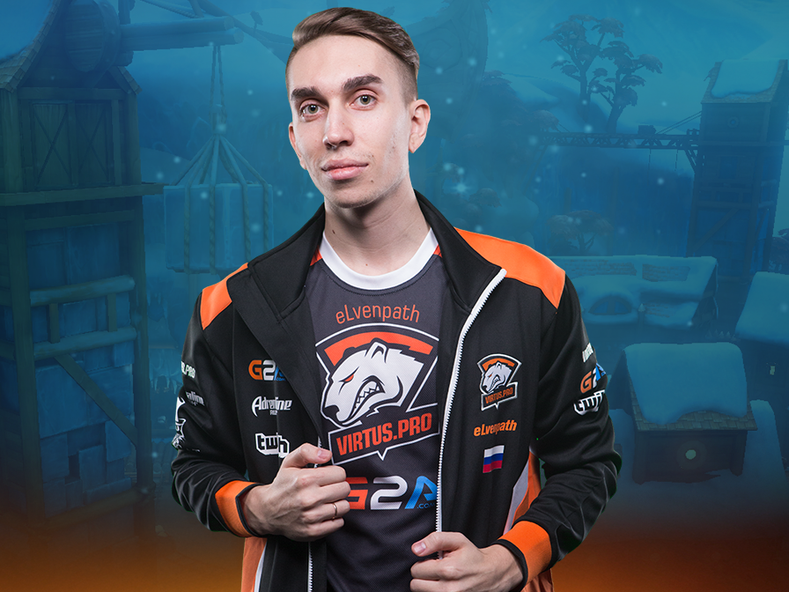 – What results did you hope for while departing to Atlanta? - a question to Virtus.pro's captain Lev "eLvenpath" Strokov.
– We went to Atlanta to win. Whole my life I play only for the first place. During my first meeting with Virtus.pro's general manager Roman Dvoryankin I even said, "If you're not first, you're last. Everything else doesn't really matter to me." I arrived at the tournament with the same mentality: no matter how young we are as a team, I believed that I can prepare the guys, that we can bring results thanks to our hard work.
– Did the Kiev bootcamp help you a lot?
– 100%! I can say that we won the tournament thanks to the bootcamp. It's too much of a boost for a team when people spend so much time together as a unit. For instance, the American teams didn't have any bootcamps. When I just arrived, I instantly noted that the Americans stand no chance against Europeans, merely because Europeans have bootcamped and Americans didn't.
– When did you realize that you're going to win the tournament?
– Probably in the match against NiP, when the score was 3:3 before the deciding pick. It was obvious that we outdrafted our opponent and that we're going to Hi-Rez Expo.
Virtus.pro PPL play-offs: a quick summary
Leander "Isbittenner" Aspestrand earned the title of the MVP on 7 different maps
The longest match was against Ninjas in Pyjamas, the shortest – against mousesports
On the fifth map against NiP (Brightmarsh) Espen "Sephicloud" Krispien didn't die once and claimed the title of the MVP (KDA 9/0/15)
isbittenner set a new record in damage dealt among VP players – he dealt 150 422 damage as Ruckus on the third map of Virtus.pro vs mousesports match (100 000 is usually considered a good result)
isbittenner also set a record in frags per map by scoring 32 kills on a second map in a match against fnatic (15-20 is usually considered a great result). He played Grover (KDA 32/6/17, damage dealt – 108593).
Virtus.pro in PPL play-offs: in detail
Upon their arrival to Atlanta on 13 November our team didn't have enough time to adapt and warm up but nevertheless started with two convincing victories over mousesports and fnatic.
GG's to @virtuspro Those of you guys at home take that as inspiration. Anything is possible! pic.twitter.com/uomJ0inHRw

— PrinceDannyTV (@PrinceDannyTV) November 16, 2017
Both matches were held in a best-of-5 format and ended with a score of 3:0. Thanks to that the guys from Virtus.pro advanced to the European final to face Ninjas in Pyjamas. The match against NiP determined who will take part in a world championship.
Virtus.pro against Ninjas in Pyjamas turned out to be the most spectacular and intense match of the series: the equal fight between teams lasted over the course of seven maps. NiP won on Serpent Beach, Jaguar Falls and Frozen Guard, and VP – on Splitstone Quarry, Stone Keep and Brightmarsh.
The Frog Isle was the deciding map, where Virtus.pro emerged victorious – 4:3. Leander "isbittenner" Aspestrand played a key role in the map number seven by claiming the title of the MVP with KDA of 16/3/15.
G2 Esports became Virtus.pro's grand-final opponents. The contest between Europe and North America wasn't as tough as expected and ended as a decisive 4:1 for our team.
After three losses in a row, G2 scored on Stone Keep but succumbed in the final battle on Frozen Guard.
Your #PPL Fall Finals champions: @virtuspro pic.twitter.com/eIL6jKV0A9

— PaladinsPro (@PaladinsPro) November 18, 2017
It's worth to note that besides the champion's cup and $10 000 winnings for Virtus.pro, Simon "Simsiloo" Anderson earned the title of the PPL play-off stage MVP.