May 18, 2017, Moscow – The PepsiCo company has announced the start of its partnership with ESforce Holding, a leader in the CIS esports market. Their first project will be a partnership between the Adrenaline Rush® brand and the leading esports organization Virtus.pro (part of ESforce Holding) in the 2017/18 season.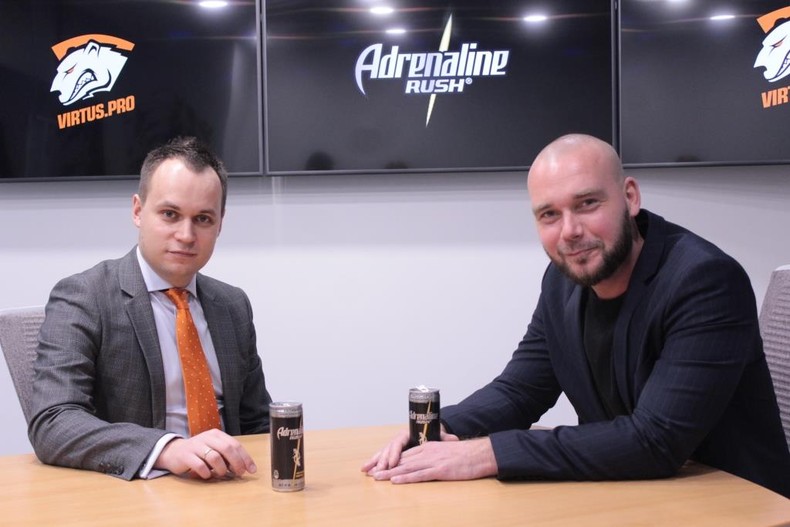 The agreement was signed for a year, with potential for extension. The Adrenaline Rush® brand logo will appear on Virtus.pro uniforms in every one of its rosters—Counter-Strike: Global Offensive, Dota 2, League of Legends, and Hearthstone.
Players from the leading esports team Virtus.pro will be taking part in various Adrenaline Rush® brand marketing events. Under the partnership agreement, Adrenaline Rush® and Virtus.pro will work jointly on creating unique content for the brand's online channels and the teams' social network pages, whose combined monthly audience reach is over 20mln.
According to PayPal and Superdata, 2016 saw the Russian esports market become one of Europe's top ten in revenues, at $35.4mln US dollars. There are over 60 million gamers in Russia, 10mln of which make up the country's esports audience. Over 30mln viewers throughough the world watched Virtus.pro matches in 2016.
Anatoly Gordeev, Director of marketing for energy drinks, PepsiCo: "2016 was the beginning of an esports era in the history of Adrenaline Rush®. The brand broke new ground as it successfully organized the Russia-wide Adrenaline Open Cyber Cup and launched the Adrenaline Cyber League for professional esports players. In this new season, together with Virtus.pro who are one of the strongest teams, the Adrenaline Rush® brand will be even closer to the dynamically growing esports audience, energizing it for success."
Roman Dvoryankin, General manager, Virtus.pro: "I am very pleased to welcome PepsiCo, one of the world leaders in the beverage and food industry, as our key partner. I am sure that their immense experience and the media potential of our players will combine to help all of us towards reaching the goals and objectives we set ourselves."