DreamHack Winter 2017 started from games in three disciplines at once for Virtus.pro G2A – Dota 2, Quake Champions and Hearthstone.
Alexei "Cypher" Yanushevsky defeated all his group stage opponents and successfully advanced to DreamHack Winter 2017 play-offs.
Brazilian nosfa and Canadian griffin were the toughest enemies for Cypher – they both lost 1:2. The Netherlands representative - Sander "Vo0" Kaasjager - lost 2:0.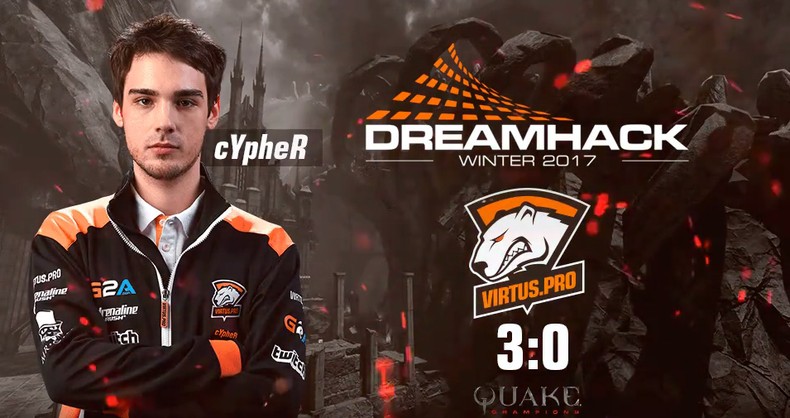 Maciej "Av3k" Krzykowski succumbed to Nikolay "AGENT" Mayorov (0:2) and Tim "DaHanG" Fogarty (1:2) in Group F, which didn't allow him to advance to the tournament's play-offs. Even despite the perfect victory over Spart1e (2:0).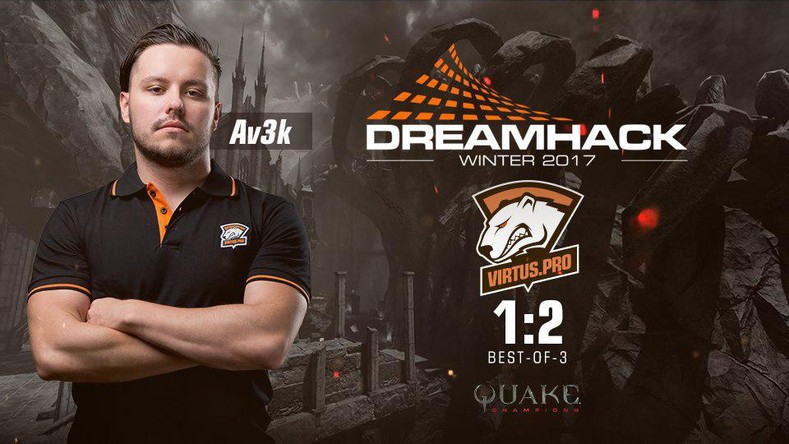 Virtus.pro were represented by Raphael "BunnyHoppor" Peltzer in the Hearthstone discipline in Dreamhack Winter 2017. In the first round of the group stage played in the Swiss system, BunnyHoppor defeated Bennet (3:2) but lost the consequent matches.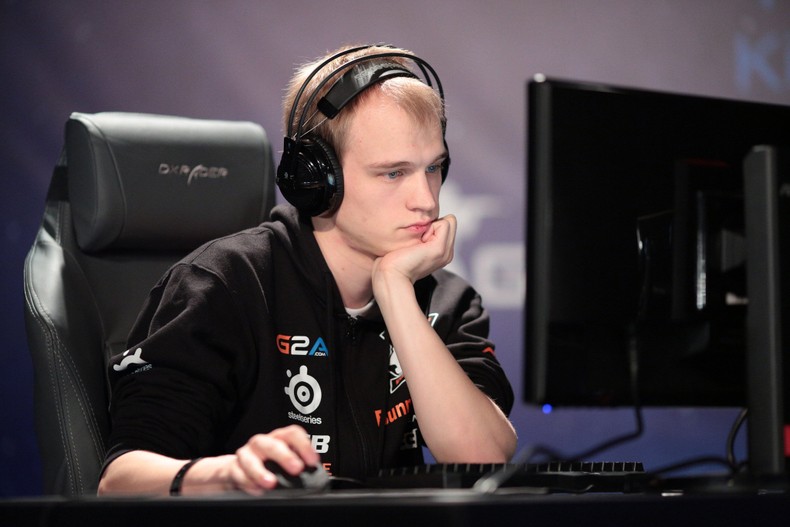 Peltzer lost to Yondaime (0:3) in the second round, to Kbushi (0:3) – in the third before finally falling victim to Theo (1:3) in the fourth and the last round for him.