The organizers of the football match between Virtus.pro and SK Gaming have announced the venue for the game. The teams will face off against each other at RheinEnergieStadion, the home stadium of FC Köln, on July 10. Earlier, a countdown to the match appeared on the official website for the event.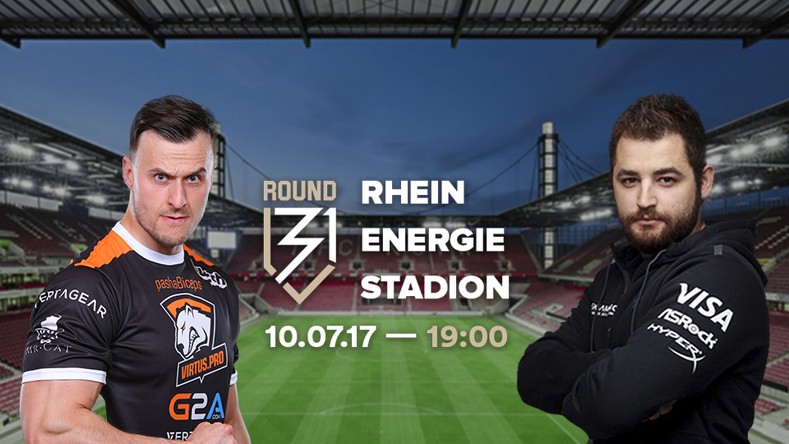 Tickets for the first-ever football match between two esports teams will go on sale on June 23.
Our team will be represented by Jarosław "pashaBiceps" Jarząbkowski, Wiktor "TaZ" Wojtas, Janusz "Snax" Pogorzelski, Filip "NEO" Kubski, and Jakub "Kuben" Gurczyński. Besides the players and coach of our CS:GO roster, Alexey "Solo" Berezin and Ivan "Paranoia" Tipukhov will also defend our organization's colors on the football field.
SK Gaming's lineup includes Gabriel "FalleN" Toledo, Fernando "fer" Alvarenga, Marcelo "coldzera" David, Epitácio "TACO" de Melo, João "felps" Vasconcellos, Alexander Müller, and Valeri Kirov.
Adding to the anticipation is the fact that before the football match, both teams will take part in the ESL Cologne 2017 tournament, due to be held between July 4 and 9. Futsal rules will be used for the match.