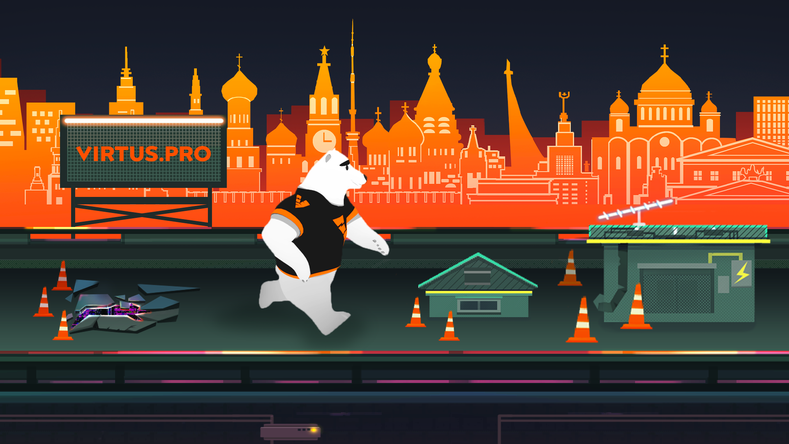 We're launching a new Instagram filter game with our mascot, Boris, as the protagonist. Traverse 5 difficulty levels and claim the Cup using an upgraded mask with built-in interactive controls!
The game features mimics-based interactive controls. Boris has to avoid obstacles while moving forward: open your mouth to make Boris jump over or destroy the obstacle. The difficulty levels change Boris' speed. Collect bonuses such as slow-motion, additional life or easier difficulty by completing the levels.
The game features 5 difficulty levels in total - 5 cities that have or will have hosted major Dota 2 series. Every level has to be completed under a timer:
Moscow – 10 seconds

Shanghai – 9 seconds

Paris – 7,5 seconds

Kuala-Lumpur – 6 seconds

Stockholm – 4 seconds
Click on the filter in stories or use the direct link to launch the game!