In an exclusive interview, Artem "DrHippi" Kravets commented on the Hearthstone meta after the release of Journey to Un'Goro, talked about his own class and deck preferences, and gave some advice to beginner players.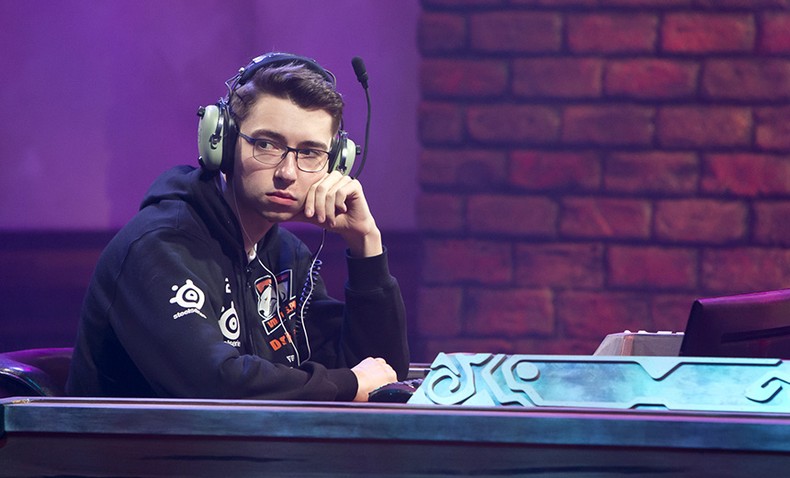 Have you been able to scrutinize the latest Hearthstone impressions? Tell us about your impressions of Journey to Un'Goro.
Since the release of the expansion, I've been in the game 24/7. The expansion is fantastic, but that's not the key thing. Three past sets have been removed from the game. A lot of content is gone, and some cards are now in the Hall of Fame. That's the most important thing Journey to Un'goro has brought.
How has it generally affected the meta?
There's been a lot of new decks. It's an improvement from the situation where you had a limited choice of four or five you could play. It's too early to make conclusions about the meta; the expansion hasn't been out long enough. The meta usually takes two or three weeks to settle down. But generally, everything's great. It's even more pleasant to play against aggressive decks now, compared to what we had earlier.
Which decks do you think are going to be popular in the new meta, and which old ones will be forgotten?
I don't suppose any of the old decks will be forgotten. There's plenty of different decks in the game now, even Dragon Priest carries on despite losing all its dragons. Freeze Mage is a deck I like a lot. Blizzard tried to kill it in this expansion by taking away the key cards, but it didn't work, and Freeze Mage is in a very good place now. Only yesterday, I got into the Top 100 on the ladder with Freeze Mage.
Among the decks that are popular right now, I could mention the two Rogue archetypes, Quest Rogue and Miracle Rogue. Aggro Druid and Taunt Warrior are also popular.
What are your preferred classes and decks right now?
I mostly play mage now, the Freeze Mage archetype. That's the deck I try to use in most of my games. It's a very difficult deck. You have to play a lot of games with it before you can master it. Other than that, I play rogue. My preferred decks are Quest Rogue and Miracle Rogue with giants. On rare occasions, I play Aggro Druid. Those are probably my three strongest decks on ladder.
Which cards from the new expansion did you like the most, and which ones perplexed you?
I only liked one card from the new expansion, Arcanologist. All of the quests were perplexing at first: I was simply shocked when I saw them in action.
How has your attitude towards quests changed now that the expansion has been out for a while?
I've learned to adapt to the meta. Even in my Freeze Mage deck, I use Dirty Rat, which breaks rogues' and mages' combos. As soon as I learned to play against these decks, I stopped being surprised by them.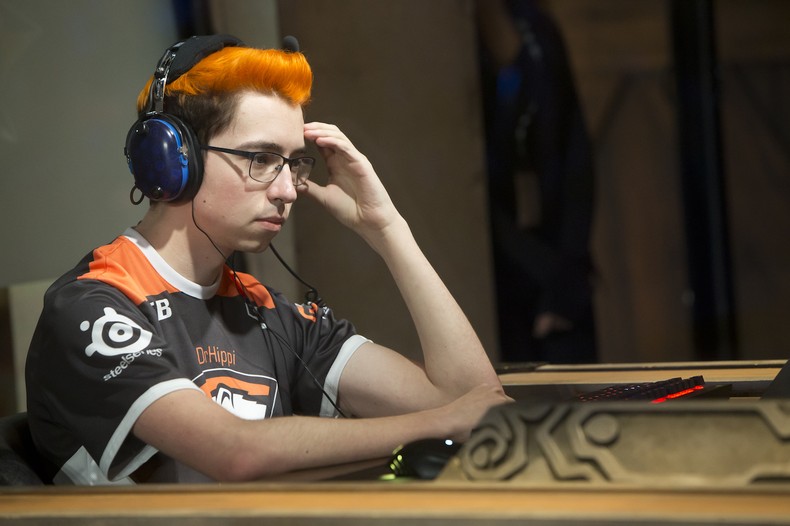 If you were in charge of Hearthstone development, what would be the first thing you'd direct your attention too?
I've never thought about that. Like every pro player, I suppose I'd limit the number of cards with random effects, and would turn my attention to Discard cards and the like.
Dota 2 often gets compared to chess. What game would you compare Hearthstone to?
Also to chess, or else poker, as mind games are equally important here: what deck you take to a tournament, which one you start with, what cards you have left in hand. It's partly similar to poker.
Do you play any other games besides Hearthstone? Have you tried your hand at other card games?
Regarding card games, I've never played another one before, and still don't. Except for Gwent in The Witcher.
Sometimes I play Overwatch when I need to relax. Very rarely, I play games that you have to beat, such as Fallout.
What's your rank in Overwatch? Are you seeking to get a reputation in it?
My SR is about 2800. I play for fun and to take a break from Hearthstone, so I'm not particularly concerned with my rank.
Are there players on the pro scene who you watch closely, and what specifically do you pay attention to?
I watch every tournament that is held now. It's hard to name someone in particular, with all the highly experienced players taking part in tournaments. Sebastian "Xixo" Bentert is who I watch the most: the way he adapts to the meta, and the decks he chooses to play.
What are your guiding principles for building decks after the meta changes?
I usually try to anticipate the meta and the decks my opponents are going to play. On that basis, I build decks that should be able to counter those of my opponents. When that doesn't work, I take the best decks in the game and use them.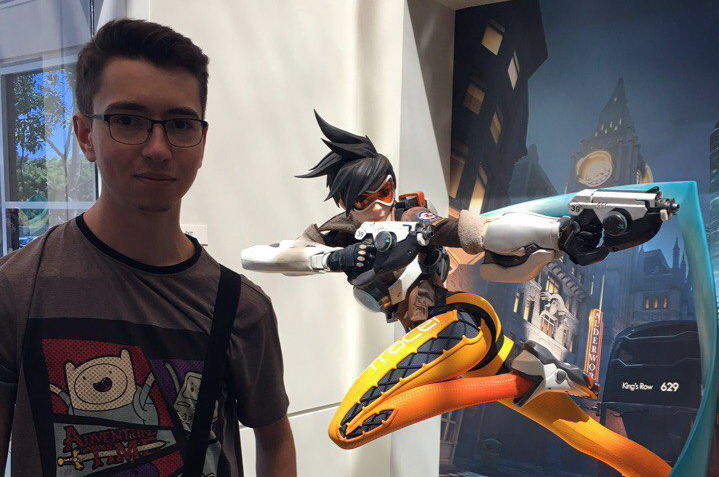 Did you follow the HCT Winter Championship 2017? What can you say about Alexey "ShtanUdachi" Barsukov's showing in it?
A worthy showing. I'd long been waiting for ShtanUdachi to make it somewhere. Alexey is a very strong player and deck builder. He's in my personal Top 5. I watch him often too: the decks he plays, the ones he creates.
How obvious would you say are the boundaries of the professional Hearthstone scene? Is there a great difference between someone we might call a pro, a popular streamer or YouTuber, and just a good player on ladder?
There is a difference compared to the good players on ladder. The ladder people play a single deck, two decks tops; they aren't capable of performing on a pro level, with over five decks.
With popular streamers of YouTubers, the difference is very significant. In the recent HGG match between the Spanish and Russian teams, YouTubers proved not up to the task of playing against pros. It's not that they can't play at all, but they weren't on a level where they could compete with pro players.
Does an ordinary ladder player have a chance to make it in the pro scene and find a team to join?
You need to forget about the money. I don't know a single player who started their career with prize money in mind. You have to learn to play decks that are relevant in the current meta (three or four of them). The next step would be Blizzard's (HTC's) regional qualifiers and the Europe Championship. I think Blizzard are doing a lot to enable new players to make it in eSports.
What's your opinion of team tournaments in HS? Which is more attractive to you, competing solo or being part of a team?
Before Hearthstone, I was a Dota 2 player and even tried to become a pro. I was unsuccessful due to it being a team game. I'm not much of a team person, and playing in a team is sometimes problematic for me.
Team tournaments in Hearthstone are an interesting phenomenon. I wouldn't say I particularly like them, but they've been a good step in adding variety to tournaments.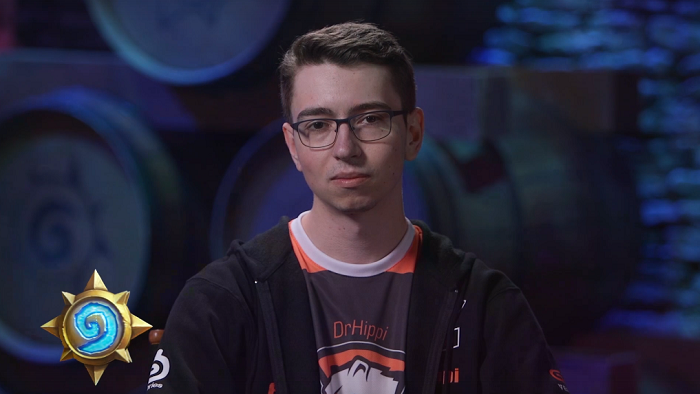 The last time our fans got a chance to see our Hearthstone roster was in the ESL Trinity Series 2017, where you finished third. Tell us about your showing in the finals of that championship.
On the whole, I liked that tournament a lot. Perhaps it was the best championship I've ever took part in, despite how we performed in it. It was a team tournament, and we weren't used to playing as a team. We played much better in the finals of the championship than we'd played from home, during the online part.
Were there any funny situations during the tournament?
All I can think of is Olzhas "Naiman" Batyrbekov not knowing how to launch the rocket on the Goblins vs Gnomes board.
A few words to Virtus.pro fans
Thanks for staying with us and rooting for us! I'm still getting thanks for the BlizzCon packs wherever I go; that's very pleasant.