Today, Artem "DrHippi" Kravets will be playing with the Ukrainian national team in a match against Germany at the Hearthstone Global Games team tournament. The match begins at 18:00 CET.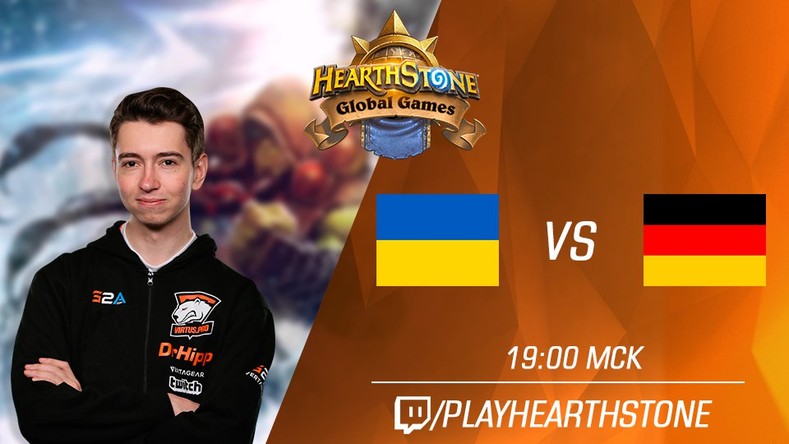 Besides the player from our lineup, who was elected captain of the national team, Ukraine will be represented in the championship by Kolento, Neirea, and NickChipper. Their opponents today will be Lifecoach, Superjj, ViperHS, and C4mlann. Winning with three classes is required to take the match.
DrHippi: "We've been preparing together as a team, but we haven't had a lot of time. Germany is the most difficult opponent in the group. The winner of this match will likely advance as top of the group."
The tournament draw placed DrHippi and the Ukrainian team in Group H, while another Virtus.pro player, Naiman, who represents Kazakhstan, was placed in Group F.
Hearthstone Global Games have a prize pool of $300,000. The first round of the group stage is held from April 11 to June 15.
Let's wish our players good luck and spectacular victories in the championship! A link to the livestream will be available on our social network pages before the start of the match.